Investment in machinery
Manufacture is an integral part of what we do. With a year on year increase in signage production upgrading the workshop capability has become paramount.  Thanks to the team at Scott + Sargeant we were able to source and see in action our chosen piece of kit.  Investing in a Harwi Wall Saw means we can relieve pressure on our CNC which is in constant daily use.  From over-sized sheet materials to materials that are 50mm thick this enables multiple machines to be used for sign production.
For this investment we received a grant from the BIG2 Project funded from the ERDF as part of the European Structural and Investment Funds Growth Programme 2014-2020 which partly funded this new Harwi Orca Wall Saw, commissioned in June 2017.  This investment helps us to increase production capabilities and will enable further investment in terms of employment within the local area.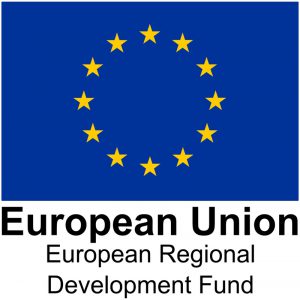 Parc Signs received funding from the BIG2 Project funded from the ERDF as part of the European Structural and Investment Funds Growth Programme 2014-2020